Athletic Swim & Triathlon Club (F.A.S.T.)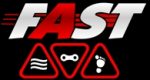 Ford Swim & Triathlon (FAST): Focused on Swimming all year round and triathlons during the summer this club helps beginners reach their goals through clinics, presentations, coached competitive swimming workouts (winter), organized workouts all year, discounts to local partners, and host a sprint triathlon in July, and a Masters Swim Meet in February. Here is there homepage.
The group helps their members to reach their goals whether it is for improved swimming conditionin, doing their first triathlon, or completing that long course triathlon.