Fermental Order of Renaissance Draughtsmen Homebrew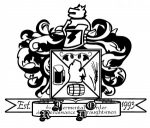 The Fermentals are in their 18th year of service. The F.O.R.D. Homebrew club is dedicated to the understanding and appreciation of fermented beverages including ales, lagers, meads, ciders, wines and sake. We provide training to new and experienced brewers needed to brew high quality beers of all styles. The club holds competitions, judging submissions based on nationally recognized standards. Feedback from the judges enables the brewers to improve their techniques and recipes.
Meetings occur the 4th Tuesday of each month at Ashleys's of Westland (  7525 N Wayne Rd, Westland, MI 48185  ). November and December meetings occur 1 to 2 weeks earlier. If the location or time of the meeting changes, members will be notified by normal club communication channels (see additional information below).  Dues are set at $20 a year (discounts are available for household memberships). The club performs brewing demos throughout the year and holds a number of additional fun events including pub-crawls, National Homebrew Day celebration and our annual Fall beer-b-que.
Club benefits include: Monthly meetings, access to our extensive library, access to club equipment including a Blichmann beer gun, a special pin lock fitting removal tool, a jockey box dispensing system, traveling bar, a small canopy, and a 15-gallon all grain pico brewing system. Additional information can be found;
Contacts
Jose Vela, President jvela@ford.com
John Enright, Treasurer jenrigh4@ford.com