New FERA Club Formation Process

If you have an idea for a new club contact Vice President of Club Activities;

FERA Awards Guidelines

Please review the Document Link below and send Detailed Nomination to feraawards@gmail.com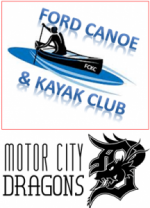 The club is primarily used to distribute canoeing and kayaking information to the 100 or so members. Nothing is required to become a member. You only need to be added to the distribution list. The main activity for the club are mid week paddles during the Spring through Fall. These paddles are after work. Attendance is typically limited to people who live near the event as many members do not want to drive far after work. The outings have been here for the past three years: Peche Island Windsor, Huron River Ann Arbor, Island Lake Brighton, and Pinckney State Park. Members are encouraged to suggest new outing.
For most people, they use the information from the mailing list to be informed of events in the Detroit area by various paddling organizations.
Additional Contract Info :
Dragon Boat: Csilla E. Gutay cgutay@ford.com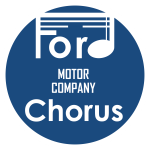 The Ford Motor Company Chorus is a recreational Soprano Alto Tenor Bass (SATB) chorus, whose members include Ford employees, family, and friends.  We invite anyone 18 years or older to join us, Ford or non-Ford.  Directed by Dr. Jonathan Drake, the Ford Chorus performs at several events within Ford and the surrounding community throughout the year.  The Chorus season runs from September through June, with a few events during the summer.
Fall 2016 Season – Practice location.  Due to the ongoing construction at WHQ, the chorus will be practicing at the Henry Ford Village (Senior Living) beginning September 12, 2016 through December 12th.  The address is:   15101 Ford Road, Dearborn.  (The facility is located on the southeast corner of Ford Road and Greenfield).  Enter at the main gate.  The guard is expecting members from the chorus and will direct you to the parking location. We meet Monday nights from 6:30 to 8:30 pm.
We are always looking for new members to join the Chorus.  If you enjoy singing, can sing in tune, and want to hear yourself improve, then we invite you to join us!   Not sure if you want to join? Come give us a listen.
For more information contact:
Karen Gaffney, Chorus President, 313-337-2574-W, kgaffne1@ford.com
Bill Curtiss, Chorus Vice President, 313-805-4865-W, bcurtiss@ford.com or bill.curtiss.home@gmail.com

We are the Ford Amateur Radio League, also known as "The Tin Lizzy Club". We enjoy Amateur Radio as well as electronics in general. We hold Amateur radio license training sessions and also conduct testing examinations. We have regular Club meetings and several social and field events throughout the year and publish a Club newsletter (The Bolt). Please check out our club website for more information at: http://www.k8utt.org
Contacts: Dave Treharne dtreharn@ford.com
Roger Reini rreini@ford.com

The Ford Runners Club (FRC) is a very active club with over 500 Ford Motor Company employee, retiree, and alumni members receiving our monthly club communications and participation in several events throughout the year.
The club has weekly group training runs at a local high school track starting from March through October. The FRC's main event each year is a charity road running and track and field competition vs GM and Chrysler called the Corporate Cup Relays that is held in June. This competition is a lot of fun and raises money for local Special Olympics chapters as well as another local charity.
Other Club events include participation in the Crim Ten Mile Team Competition in August, Brooksie Way Half Marathon Team Competition in the fall, Club Meetings where we bring in guest speakers on running related topics, and various fun runs and volunteering as a group at local races.
If you're interested in joining, please fill out the request on our website at http://fordrunnersclub.org/join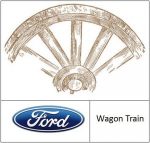 Dearborn, Michigan 48126
Established in 1963 the Ford Wagon Train is a family oriented camping club available to Ford employees and their family and friends who tow with a Ford vehicle, motorhomes with Ford chassis or drive a ford and tent camp. Members of the Wagon Train camp together on the third weekend of every month from April through October. Most of the outings are within an hour or two of the Dearborn area and some a little further since the club is always searching for new campgrounds to explore. Each weekend offers club activities for the club campers to enjoy along with campground events and local sights to explore. The Ford Wagon Train welcomes the casual camper to the full time RVers and everyone in between. Come join our members for a weekend getaway. A typical weekend begins on Friday night at 8:00 PM with a Welcome Wagon where campers can register and catch up with one another Club meeting starts at 8:45 PM where we preview weekend activities and deal with Club business. Then it is time to relax around the many campfires. Saturday Activities for the children, Preps are ages 4-7, Preteens are ages 8-12, and Teens are ages 13-18 are held during the day. Campers provide their own lunch on Saturday. A group dinner takes place at 5:00 PM. The main dish (provided by the club or potluck) and families provide sides and desserts 50/50 drawings take place after dinner. At 7:00 PM, the Family activity takes place (Bingo, Road Rallies, Races, and Hobo Pie Making) with campfires following. Sunday at 8:30 AM - 9:30 AM there is a traditional breakfast provided by the club and then it is time to break Camp and travel home.
If you would like to join us as a guest the Rally fee is $30 and camping fees, for additional information contact shar1963@hotmail.com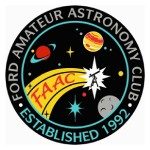 To support and encourage the common interest of the membership in amateur astronomy through group observing and other related group activities;
To cultivate public awareness and appreciation of astronomy as a hobby and as a science through public "open house" observing sessions and other related public activities;
To improve the skills and knowledge of the membership in all areas of amateur astronomy through sharing of experiences and information in lectures, seminars, demonstrations, and other related group activities;
To promote interaction among the several area amateur astronomy clubs by proactive organization of joint observing sessions, meetings, and other related joint activities.
The club regularly meets to explore different crafts, network and have a great time.  If you are interested in being added to our distribution list or would like more information.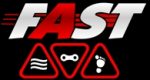 Ford Swim & Triathlon (FAST): Focused on Swimming all year round and triathlons during the summer this club helps beginners reach their goals through clinics, presentations, coached competitive swimming workouts (winter), organized workouts all year, discounts to local partners, and host a sprint triathlon in July, and a Masters Swim Meet in February. Here is there homepage.
The group helps their members to reach their goals whether it is for improved swimming conditionin, doing their first triathlon, or completing that long course triathlon.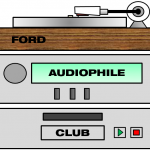 Ford Audiophile Club : The Club's Charter is to enhance members' enjoyment of recorded music.  To this end we hold listening sessions in member's homes and retail salons and have hosted new product demos.
The only requirements for membership are a love of music, an interest in learning from others, and a willingness to share from your own experience what works well and what doesn't.  We pride ourselves on our openness to all systems from inexpensive vintage, DIY, to the latest high dollar designs.
The only requirements for membership are a love of music, an interest in learning from others and a willingness to share from your own experience what works well and what doesn't. No dues or attendance requirements.
Additional Contact
Don Bilger:  dbilger@ford.com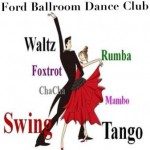 The Ford Ballroom Dance Club provides the opportunity for everyone to experience the world of ballroom dancing. Classes are taught by top local professional dance instructors at a beginner to intermediate level. Our classes are geared toward the social level rather than the technical level of dance teaching. You do not need to be a Ford Employee to come to our dances. We have four to five dances per year that are held in the most elegant settings.
Join the Ford Ballroom Dance Club for a great social activity, it's also a moderate level of exercise.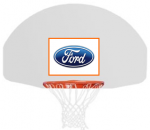 The pro ballers get some time off, but FERA Basketball plays all year long! Come exercise with us as the basketball clubs primary objective is to keep the league fun for all.
We have pick-up games being played every Wednesday night from 6:00-8:00 PM in Dearborn Heights. We charge $32/month to play. If you cannot commit for a month or want to just check us out for a week, you can also pay per night ($8/day). You must check with one of the club officers prior to playing to ensure a spot is available. There are usually spots available. For more information on pick-up ball.
Our club also runs an organized league, typically on Sundays. This is team based games with referees, schedules, playoffs etc. You can join as either a player or a team. We typically start a Fall league in early September, Winter league in early January, and Spring/Summer starting up in early May. Take the time to speak with your friends and determine how your team would best function. Please contact Dapo Adewusi (AADEWUSI) if you like to participate in this season.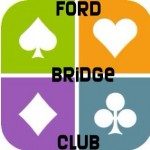 The club meets weekly on every Tuesday evening (unless the building is closed for Holidays – check our schedule) in the cafeteria of Ford World Headquarters (on the North Side of Michigan Avenue just East of the Southfield Expressway). Enter from the parking lot on the north side; use the security telephone if the doors are locked to have the guard let you in. All other entrances are access controlled.
Registration starts around 6:30 with play starting at 7:00. The playing fee is $5 per person. This is an ACBL sanctioned club. You are encouraged to join the ACBL through our club. Bring a partner or come alone. You do not have to be a Ford Employee to participate. All levels of playing skill are welcome.
Additional contacts:
Ellen Silverest esilvere2002@yahoo.com
Ardale Johnson ardale1@comcast.net
Mark Krugman mkrugman@ford.com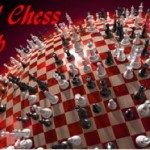 The Ford Chess Club meets every Tuesday in the Ford World Headquarters Cafeteria, from 5pm—8pm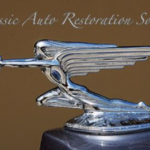 The Classic Auto Restorers' Society is a small group of classic and historical car enthusiasts. We meet monthly to discuss shows and events, tips and techniques, and share stories of our automotive experiences. During the summer months our meetings turn into drive-ins at local classic car friendly locations, including diners, restoration shops, etc.
Additional Contact Info:
Dan Davis drdan_48186@yahoo.com

Ford Cricket League (FCL) is an organization formed to promote the game of cricket at Ford Motor Company, since 2001.FCL is led by a committee, with experience, in fostering the growth of local cricket in Michigan as well. Ford Cricket League is conducted in a professional manner keeping in view , the best traditions of the game.
Membership in the Ford Cricket League is open to:
Ford Employees, Retirees, and Agency/Contract personnel
MEMBERSHIP BENEFITS INCLUDE:
THE OPPORTUNITY TO BE A PARTICIPANT IN THE CLUB'S UNIQUE WELL ORGANIZED CRICKET TOURNAMENTS WITHIEXCELLENT GROUND CONDITIONS
KNOWLEDGE AND EXPERTISE
PARTICIPATION IN CLUB OUTINGS AND EVENTS
DISCOUNTS ON AUTO SHOW TICKETS, ENTERTAINMENTS, RECEIVE PERKS CARD
DURING THE REGULAR SEASON (APRIL-OCTOBER every year) MEETINGS ARE HELD EACH MONTH ANYWHERE BETWEEN 12 NOON TO 5:00 PM EST IN THE FORD ITEK BUILDING ON THE CORNER OF FORD RD AND GREEN FIELD ,IN DEARBORN, MI.(iTek Center West ,15555 Lundy Parkway, Dearborn, MI 48126.)
A MEMBER WILL BE NORMALLY ASSIGNED TO A TEAM AND FOR A SPECIFIC TEAM. (DUES RANGE BETWEEN $20.00 to $25.00 PER MEMBER FOR A PARTICULAR YEAR)
Additional INFORMATION, CONTACT:
fordcricket@gmail.com or akhan35@for.com