New FERA Club Formation Process

If you have an idea for a new club contact Vice President of Club Activities;

FERA Awards Guidelines

Please review the Document Link below and send Detailed Nomination to feraawards@gmail.com
Going Easy And Riding Slower
GEARS is dedicated to assisting new riders all aspects of riding, including fixing flat tires, adjusting derailleurs and answering those deep questions like, just what is this thing-a-ma-jig on that doohickey there anyway?
So ask lots of questions, please.
GEARS wants to ensure that all riders are comfortable with their bikes and see cycling as a FUN activity in which enjoying the scenery is valued more than going really, really, really fast or how you look in spandex. ( By the way: Spandex is not required ).
Yup, maybe GEARS folks are treating cycling a little less seriously than most other clubs, but wasn't that the point of it all when you got your first bike?   Our goal is to get people comfortable with bike riding and to extend their comfort level to the point at which they feel can ride whenever and wherever they want.
COMFORT: Knocking down barriers!
Physical Comfort — Find out what can be done to allow you to ride your bike more comfortably (bike fit, clothes).
Comfort in Ability — Help riders realize that distance, pace & terrain can all be overcome.
Comfort of Knowledge — Learn more about parts of bikes, what they do and how to fix/adjust them; what to bring on rides and different bikng venues.
As you become more comfortable with cycling, you will find that you are able to explore so much more:
Organized rides
Multi-day tours
Charity rides
Mountain biking
Rides combined with camping
Racing
……… the possibilities are ENDLESS!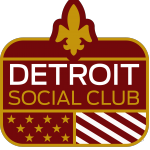 A FERA club for Ford and Ford agency employees who want to explore Detroit and give back to community.
Connect:  With people who love the city of Detroit.
Explore:  New neighborhoods, bars/restaurants, and things to do in the city.
Serve: Detroit through volunteering and community engagement initiatives
Support: Ford recruitment efforts to offer perspective on and exploration of Detroit
Contact: mailto:detroitfordsocial@gmail.com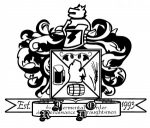 The Fermentals are in their 18th year of service. The F.O.R.D. Homebrew club is dedicated to the understanding and appreciation of fermented beverages including ales, lagers, meads, ciders, wines and sake. We provide training to new and experienced brewers needed to brew high quality beers of all styles. The club holds competitions, judging submissions based on nationally recognized standards. Feedback from the judges enables the brewers to improve their techniques and recipes.
Meetings occur the 4th Tuesday of each month at Ashleys's of Westland (  7525 N Wayne Rd, Westland, MI 48185  ). November and December meetings occur 1 to 2 weeks earlier. If the location or time of the meeting changes, members will be notified by normal club communication channels (see additional information below).  Dues are set at $20 a year (discounts are available for household memberships). The club performs brewing demos throughout the year and holds a number of additional fun events including pub-crawls, National Homebrew Day celebration and our annual Fall beer-b-que.
Club benefits include: Monthly meetings, access to our extensive library, access to club equipment including a Blichmann beer gun, a special pin lock fitting removal tool, a jockey box dispensing system, traveling bar, a small canopy, and a 15-gallon all grain pico brewing system. Additional information can be found;
Contacts
Jose Vela, President jvela@ford.com
John Enright, Treasurer jenrigh4@ford.com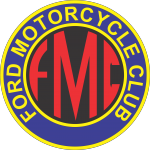 The Ford Motorcycle Club is a group of motorcyclists interested in supporting and encouraging safe and enjoyable motorcycling through regular organized rides and events, rider training courses, sharing motorcycle-related information & rider experiences, and portraying motorcyclists as responsible users of the road.
We typically gather for weekly rides between 6:00 p.m. and 6:15 p.m. at the K-Mart parking lot at the intersection of Haggerty and Ann Arbor Roads in Plymouth. After a brief announcement from the ride leader about general safety reminders and where we're going, we line up in staggered formation and depart for the 60-90 minute group ride promptly at 6:30 p.m.
Other events are also listed on the website www.fordmotorcycleclub.org and the gathering details to ride to such events are usually communicated through the membership E-Mail distribution list.
We have an annual picnic that includes some fun and simple motorcycle games and great food!
We also have an annual winter 'inauguration' party, usually in January.
Club members will frequently plan rides and invite others to join on weekend (or even week-long) trips like Mid-Ohio Vintage Bike Races in July.
Our dues are $20.00 annually and you must have a motorcycle endorsement to ride with the group.
We recommend that you join us for at least one ride before deciding to join.
More Details on this club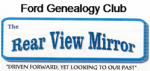 The objectives of the club are to further Genealogical Research and to assist Club Members who are encountering research problems.
Members' experience ranges from beginner to those who have published findings after many years or research. Every member has an interest in helping and sharing the fun of Genealogy.
We meet in Dearborn, Michigan, on the second Thursday of each month. If you are ever in the Metro Detroit area you are welcome to join us at any of our meetings.
The Rearview Mirror, the club newsletter, is published 4 times per year.
German Language and Culture Club – The GLCC promotes understanding and enjoyment of German language and culture. Everyone is welcome to join; you don't have to speak German. We have regular lunch meetings and happy hours, plus other activities and outings.
We are a competitive handgun club. We have two teams that compete on a regular basis during the season (September through April). You do not have to compete to be a member.
1. Rimfire Team (.22 Caliber) has 15 matches per season.
2. Centerfire Team (any Centerfire Caliber) has 10 matches per season. No Jacketed or Magnum ammunition allowed.
We shoot a National Match Course:
+ 10 Rounds of Slow Fire (10 minutes)
+ 10 Rounds of Timed Fire (2 strings of 5 shots-20 seconds per string)
+ 10 Rounds of Rapid Fire (2 strings of 5 shots-10 seconds per string)
+ Repeat that sequence for a total of 60 shots per match with 600 points possible. There is a handicap system similar to bowling.
Additional Contact Info :
William Shope william.shope@gm.com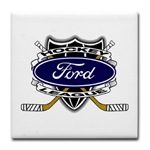 U of M Dearborn Officers:
Ford Hockey League (FHL) Officers – U of M Dearborn Field House Ice Arena
President – Nathan Radl – nradl@ford.com
Vice-President – Mike Normand – veep@fhlstats.com
Treasurer – Alex Contreraz – alex.contreraz@shredit.com
Webmaster – Mike Normand – veep@fhlstats.com
Website: http://www.fhlstats.com/
Allen Park Officers:
Ford "No Boundaries" Hockey League (Ford NBHL) Officers – Allen Park Civic Ice Arena
President – Dan Grube – dgrube@ford.com
Vice-President – David Barlage david.barlage@redcross.org
Treasurer – Nadine Grabowski – ngrabows@ford.com
Webmaster – Chuck Wyman – cwyman1@gmail.com
Website: http://www.nbhlhockey.com
DISC Officers:
FHL45 Officers – Dearborn Ice Skating Center
President – Gary Mazzella – gmazzell@ford.com
VP/Treasurer – Bob Darrow – rdarrow@ford.com
Webmaster – Brik Pardo – Brik.Pardo@wilmar.com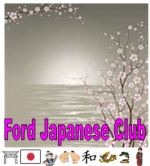 The Club purpose is Japanese culture and activities.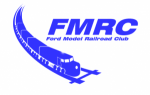 Ford Model Railroad Club, FMRC, was created by Ford Employees sharing an interest in model railroading. We have a large modular layout that combines HO scale with O gauge trains. The goal of the club is to have an excellent operating layout that demonstrates the members' interests in both scales. If you would like to join please email us your name, address, and phone number you can be reached at epittaway@juno.com. Ask for Len or Edwina.
We encourage Ford employees and retirees to join but welcome people from outside of the Ford Motor Company family. The club meets on the 3rd Tuesday of the month at the World Headquarters cafeteria, US 12 Michigan Ave
and M39 Southfield Expressway in Dearborn Michigan, from 6 to 8 pm. We invite you to come and see what the club is about.
FOR MORE INFORMATION, CONTACT:
Leonard and Edwina Pittaway
epittaway27@gmail.com
http://fordmodelrailroadclub.blogspot.com/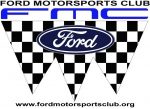 We are a division of the Ford Employee Recreation Association (FERA) and exist to give Ford Fanatics a place to come and enjoy all things Ford. We welcome anyone to the general membership whether you are associated with Ford Motor Company or just have a love of the products. We strive to provide an environment where anyone of any age can come and enjoy Motorsports with like minded people. Our events range from drag racing, karting, autocross, car shows, road rallies and whatever else our members enjoy. Regular meetings will be held during the months when we do not have events planned. Events and meetings usually take place on the third Thursday of every month, but check our calendar for any changes or updates.
Cost of membership starts at $15 for a single year and is discounted depending on the number of additional years you purchase. As a member, you will receive your official FMC membership card, decal, welcome letter and access to any and all club affiliated discounts with our business partners and sister clubs. You will also receive our quarterly newsletter and invitations to our annual summer picnic and Christmas party. Both events include dinner and are free to our members in good standing and their families!
If you have any questions, please don't hesitate to E mail. Thank you for visiting our website, I look forward to seeing you as a new member!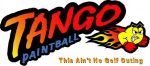 The TANGO paintball club open to ALL experience levels. The games we play are designed around the new players. The experienced players are there to help you if you've never played before.
The TANGO Paintball Club is a FERA club since 1996 that is made up of paintballers from Ford Motor Company, Visteon Corporation, plus a ton-o-folks from other companies and their friends.
We play all of our rec-games (recreational games) on Saturdays at No Limits Extreme Action Paintball in Taylor.
Note: There is also plenty of opportunity to play in some special scenario type games.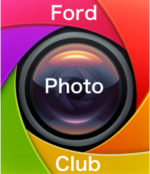 The Ford Photo Club is proud to be a long-time member of the Ford Employees Recreation Association. Today, its membership is strong and diverse, with members from all walks of life and at all levels of photographic experience. Directed by its Constitution to enhance its member's knowledge and enjoyment of photography, the Club offers monthly meetings with focused discussions on matters of composition, exposure, lighting, printing, and whatever else might come up as a topic that would benefit the photographic enthusiast. An annual member picnic and occasional weekend outings round out the experience.
With the huge changes in photographic technology in the last few years — including the sudden dominance of digital cameras and processing — the Club has risen to quite a challenge to keep its long-time photographers current, and to bring new photographers up in the modern environment. But today's photographic equipment and methods are better, easier to use and more affordable than ever before, and that fact is bringing lots of new people to explore the art and craft of photography. Today's Ford Photo Club is strong and robust, welcoming film and digital, old and young, experienced and neophyte.
The Club also encourages its members to contribute to their communities. Photo Club members have participated with the Dearborn Animal Shelter, the Komen Foundation Race for the Cure, Make-a-Wish Foundation, and a number of other community service organizations, as photographers, technical advisors, and as general labor.
The club meets in Dearborn on the third Thursday of the month.
Contact us at ngirish@ford.com or wtkern@fordphotoclub.com
The Ford Quarter Century Club is open to all Ford Employees and retirees with 25 or more years of service.
The Club hosts two luncheon/dinner meetings annually with door prizes, entertainment 50/50 raffles and good fellowship.
For an application form, please contact: Quarter Century Club Treasurer, Madeline Hartman,
Club dues are only $8 per year.